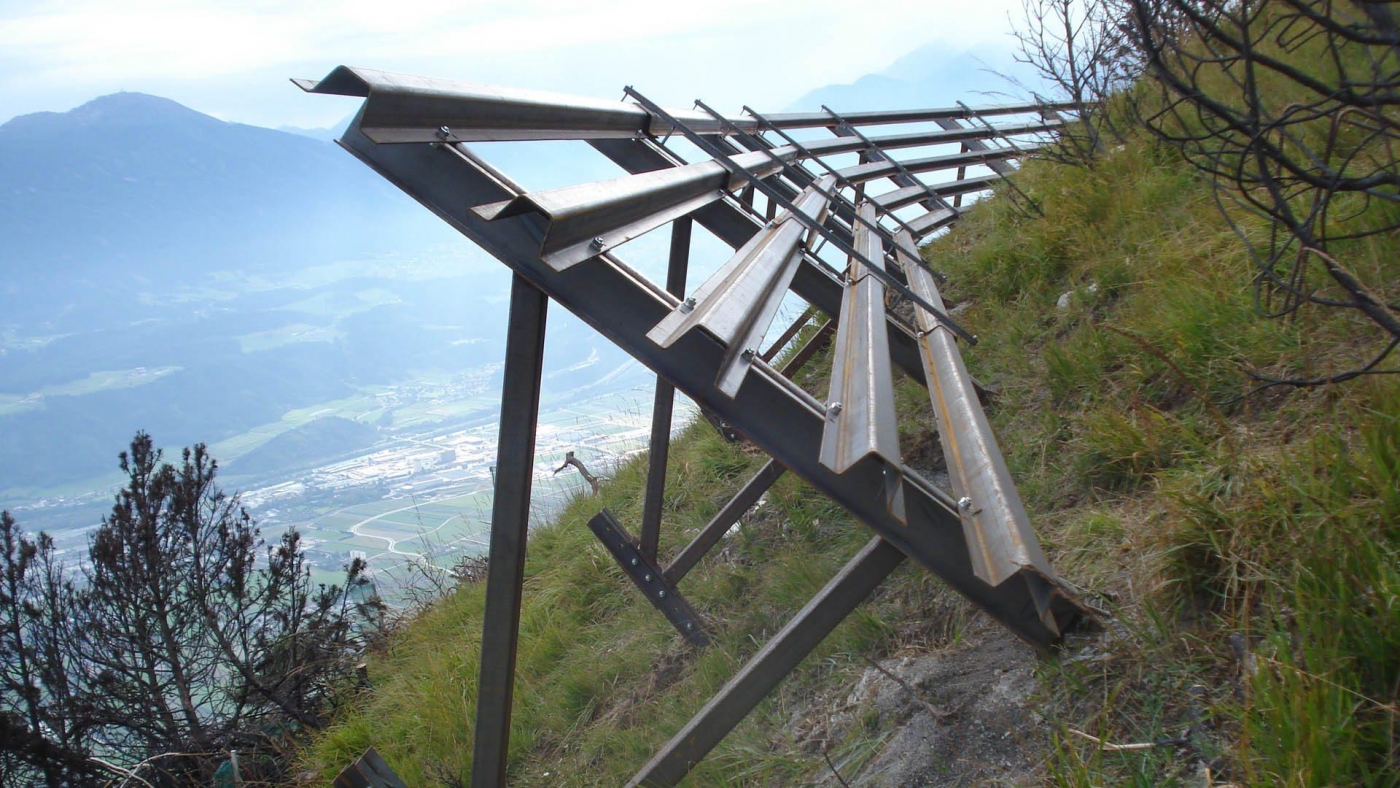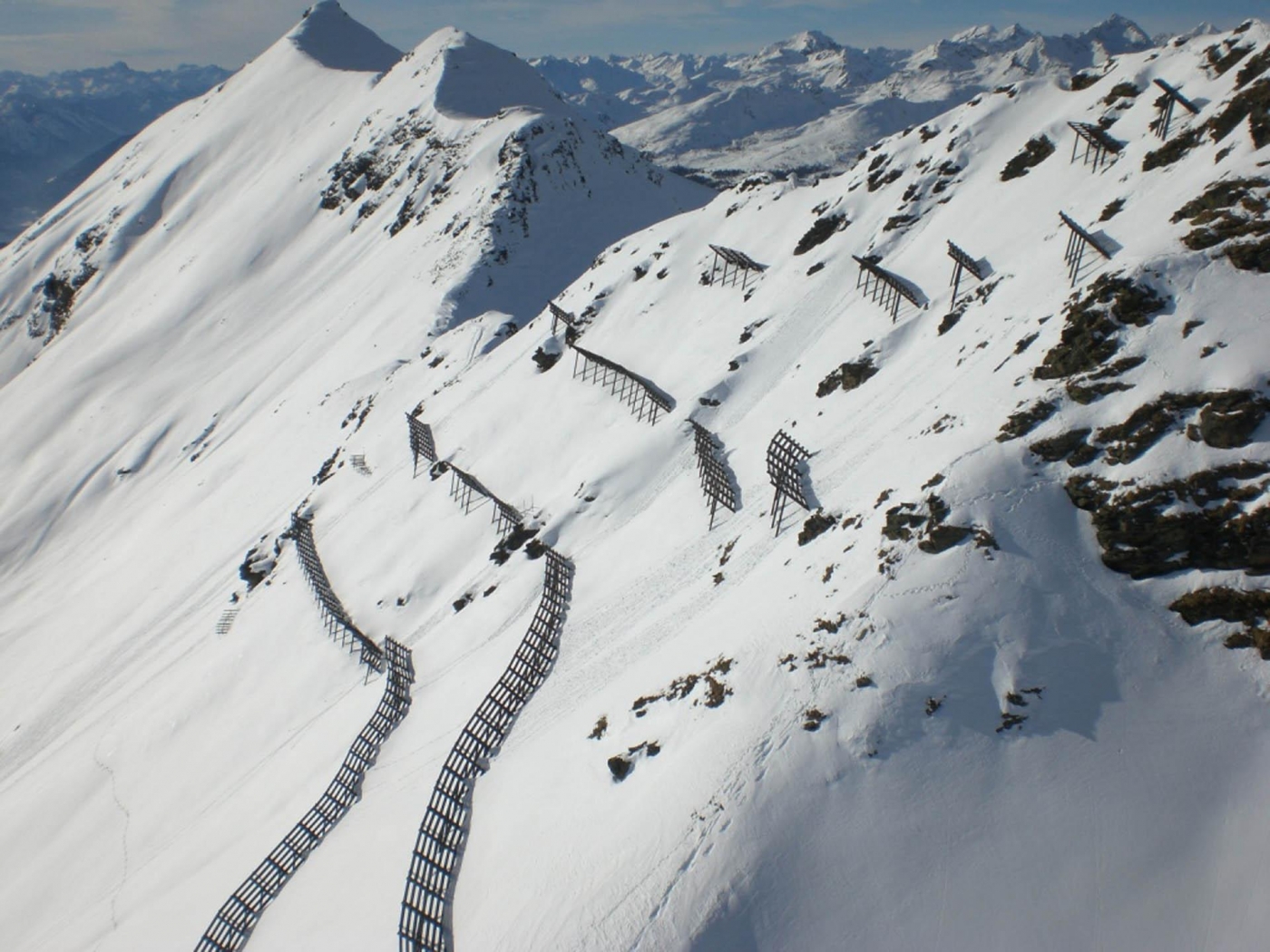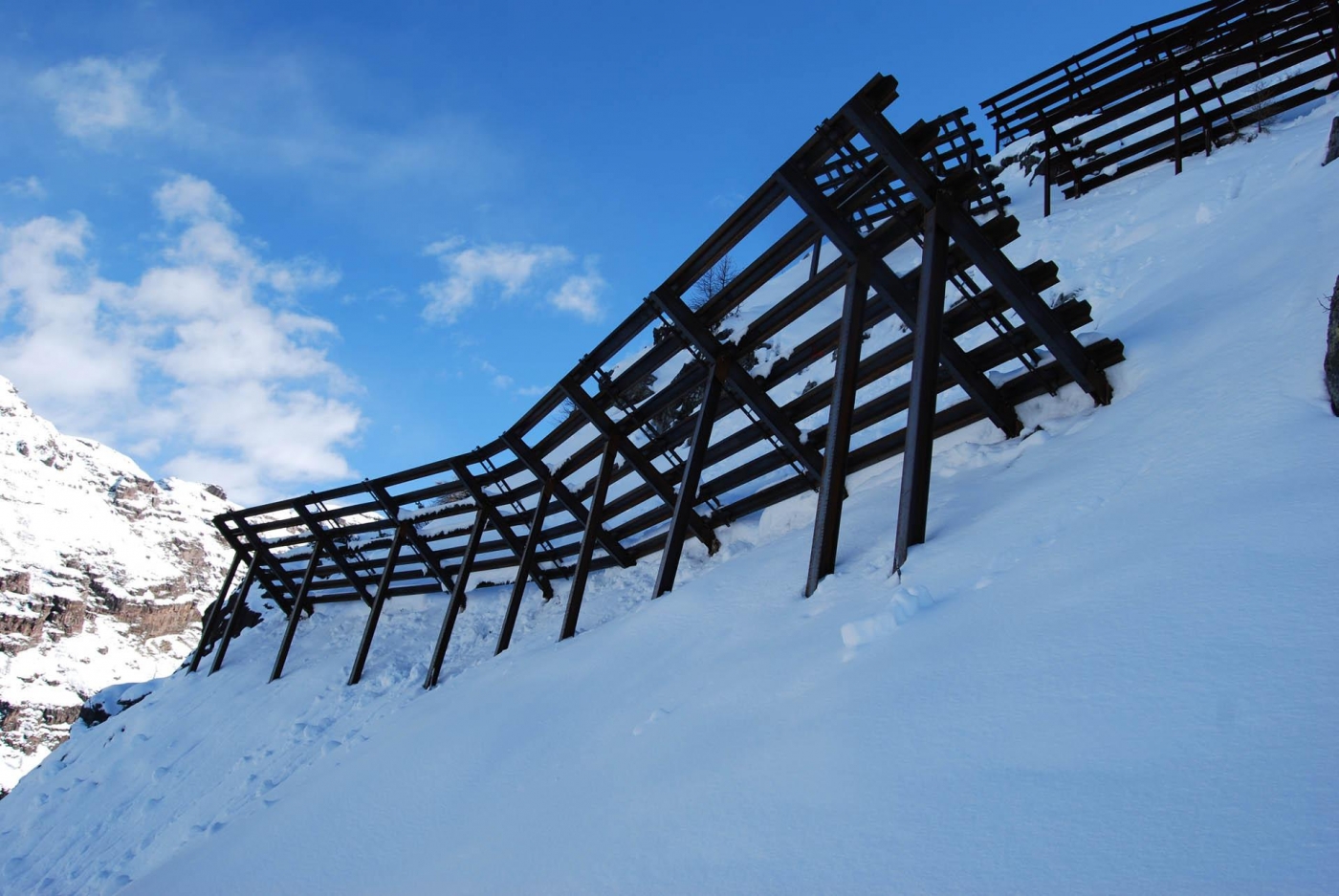 Steel snow bridges and sliding snow stands have the task of preventing avalanches. With this type of avalanche protection, the snow masses pushing downhill are countered by a supporting surface firmly anchored in the ground. The resulting forces are absorbed by the steel snow bridge and transferred into the ground via the anchors or pressure plates. Our steel snow bridges are used for snow depths of 2 to 5 metres, whereby their size is defined according to the expected amount of snow.
By using dimensional or telescopic supports, the steel snow bridges are adapted to the different terrain. This means that entire series of movements can be offset at the same angle and linearly. The static calculation of our steel snow bridges is carried out by the Federal Office for the Environment FOEN in accordance with the technical guidelines as an "avalanche protection in the area of impact" enforcement aid.
The following 2 types of steel snow bridges are manufactured by us:
Type B steel snow bridge
Type Y (bolt work) steel snow bridge
Our type "B" and type "Y" steel snow bridges are ratified by the EISLF (Swiss Federal Institute for Snow and Avalanche Research, Davos) and are registered in the type list of BUWAL (Federal Office for the Environment, Forests and Landscape, Bern).
Our steel snow bridges are assembled by specialised construction companies